cabenson
Last Friday, Mrs CB and I stopped in our local pet store to get a new collar for Artie and some kitty food. We visit this pet store regularly and I always make a point to visit the adoption center to see who has been adopted and who is new. Mrs CB and I were loving away on the kitties when we cam to a cage with 3 small black and white tuxedo kittens. One came up to the bars of the cage and just LOVED all over our hands. We could not resist.
First, props to

theholyinnocent
for her additions to his name :)
His kitten pic from about a month ago
Making himself at home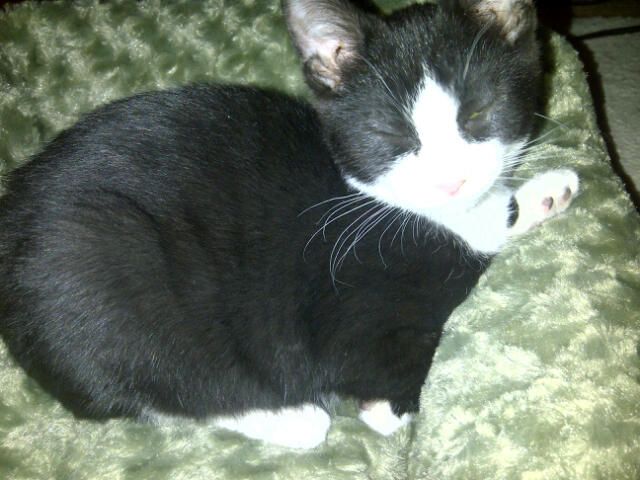 Dressed to the nines for Operation: Adorable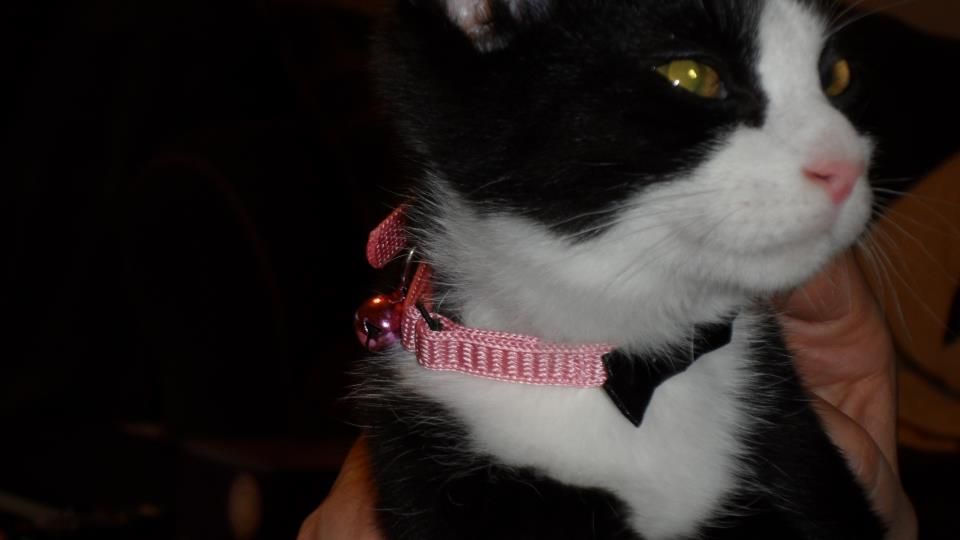 We introduced him and the boys last night- Artie kinda likes him and has been plying with him, Smokey is hissing a little, Asher could give a fuck as long as he has food, and Bruin...well to say he is unhappy would be an understatement. He has been ranting on Facebok again.
So this is what is happening in our world.
How about you?